Decoletajes técnicos Albacete, S.L. was stablished in 2003 as a purely family company being an alternative to the standard finishing that the company AUXILIAR DE CUCHILLERIA has been providing since 1975 through its CEO and founder Mr. Antonio Lopez Andrés.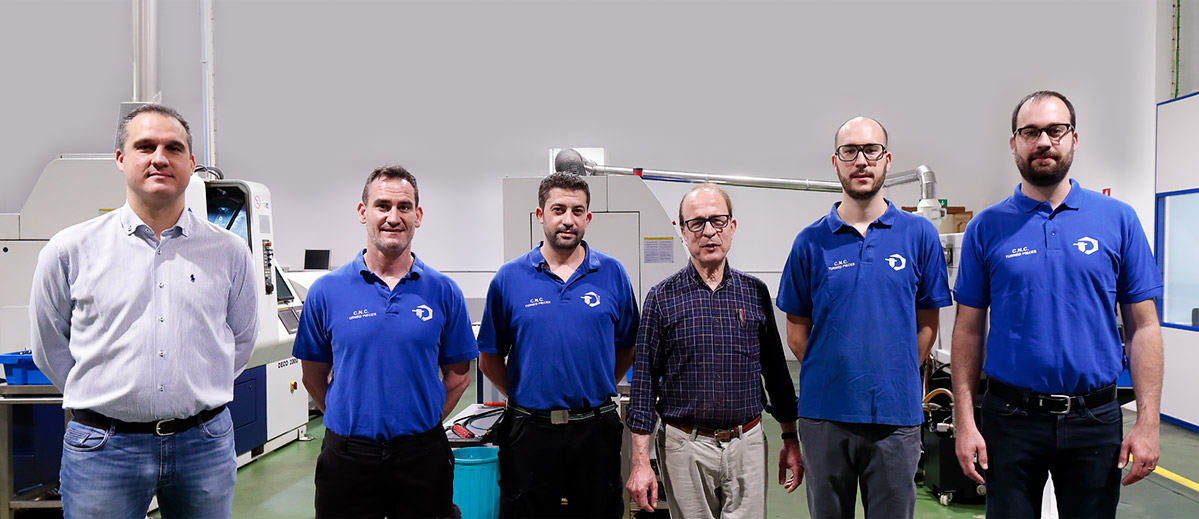 We really belive in the self-suficient and responsable labor of our employees and the ongoing training and up-dated courses. We value that our employees interchange opinions and experiences which will for sure improve their abilities and skills.


CNC TURNED PIECES EXPERTS


Thanks to our machinery which includes lather CNC and Authomatic Lather we guarantee excellent performance in order to satisfy our customer most demanding requests.
We produce small, medium and up to larger series. The pieces we produce have a diameter from mínimum 1 mm to maximun of 32 mm and 220 mm of lenght with the posibility of of pcs of 2700 mm of lenght and a diameter of 20 mm.
We ensure the execution of each piece upon your specific requests. The necessary accuracy is controlled and supervised by highly competent profesionals from our QC department.
Thanks to production planning we are able to fulfill with delivery terms and conditions. Our employees have a very close relation with management which shows continous improvement.
Mechanic production always with high quality standard:
We provide:
Silding Head Lathes, Swiss made.
Cam Automatic Lathes
Threading Rolling machines

Quality Control is done with state-of-the-art measurement tolos: Optical Camparator KEYENCE, Digital Micrometers, Surface Roughness Testers and Thread Plug and Ring Ganges.
We face the most complex and demanding requests of the market thanks to our machinery were new state-of-the art machines are integrated gradually. We understand that ongoing training in machinery and quality control helps to reinforce our position in the market.

Our raw material warehouse have all the raw material that will be mechanized in a short period of time and the stock of materials most demanded by our clients. Due to the great cooperation with our suppliers we can provide the raw material demanded by ouur customers.
We offer as well a great strategic location very close to international transport agencies as DHL, GLS, SEUR that assures delivery of orders on time.
Wenn Sie unserer ständig wachsenden Community zufriedener Kunden beitreten, können Sie auch spannende Vorteile wie gratis Freispiele bei Anmeldung.

Pol. Ind. Campollano Avda. 4ª, 36
P.O.BOX 5257
02080 (Albacete) Spain